11 Mar

Hult Prize Event in Kinnaird College Lahore

The Hult Prize is an annual, year-long competition that crowdsources ideas from university-level students after challenging them to solve a pressing social issue around topics such as food security, water access, energy, and education.[1][2] It was founded by a group of Hult International Business School MBAs and is funded by Bertil Hult,[3][4] the latter of whom, along with his family – founders of EF Education First – donates US$1 million in seed capital to help the winning team launch a social enterprise.[5]
The Prize is a partnership between Hult International Business School and the United Nations Foundation. Former U.S. President Bill Clinton selects the challenge topic and announces the winner each September; he mentioned it in a 2012 Time article about "the top 5 ideas that are changing the world for the better".[6][7] The Hult Prize has been referred to as the "Nobel Prize for students" by Nobel laureate Muhammad Yunus.[8]

Recently Kinnaird college Lahore organized Hult Prize on-campus competition where
Mr Sajid Ullah Ghumman Founder and CEO of Athix Pvt Ltd. had the privilege to be the judge of the event. He evaluated the business ideas given by young aspiring entrepreneurs and distributed certificates to the participants.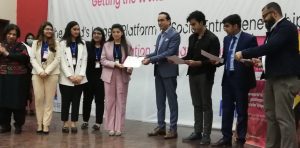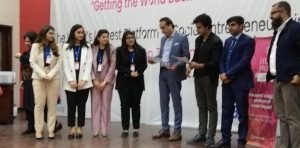 https://www.hultprize.org/